Travel and Leisure
See What is Trending In The World of Travel and Leisure
Travel Risk Management & Crisis Response
Learn How to Build a Shelter Outdoors: Wilderness Travel Guides for DIY (Do It Yourself) Shelter Building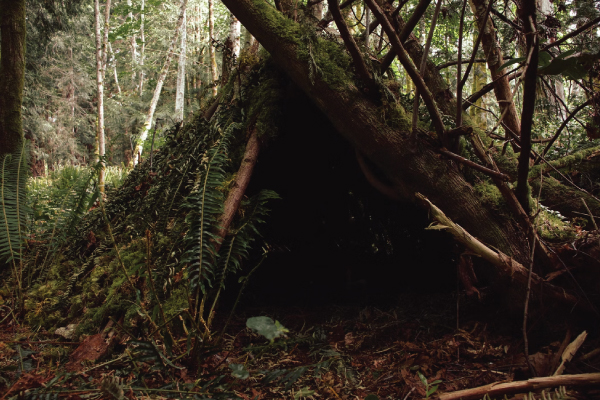 Wilderness Travel and Survival Shelter Building for Any Skill Level
Wilderness travel can teach us important life lessons and put our mental and physical resilience to the test. Shelter building is one of the most important skills for a successful outdoor adventure and can also help you stay safe during a remote camping trip or any survival expedition. Be prepared for your next remote camping trip or survival adventure and ensure your safety against the elements.
In an emergency, time is of the essence, and building a shelter should be as quick and efficient as possible. Constructing a shelter at night can be incredibly difficult and cutting trees or branches with limited light can be hazardous. Learn the skills necessary to build an effective survival shelter that can be made in an hour and protect you from wind, rain, and even snow.
Wilderness Travel and Shelter Building: Steps to Take
On your next wilderness adventure, test yourself by learning how to build an outdoor shelter that can help you survive when facing the elements in a survival situation. Use this guide to learn how.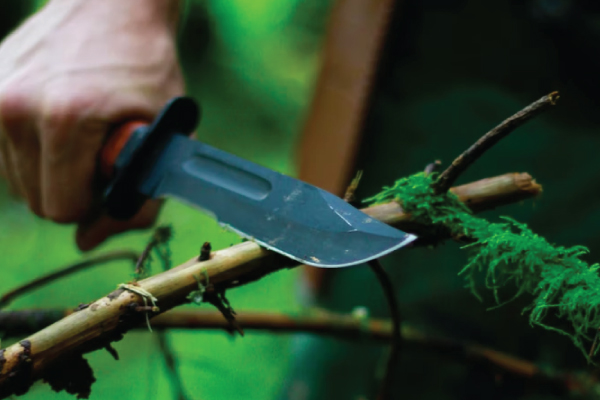 What You Will Need for Building a Shelter: The Basics
Here is what you will need for crafting a survival shelter while out in the wilderness:
Natural resources, such as trees and branches
A bushcraft blade or machete that can cut through small trees or branches
A strong and sturdy "y-shaped" tree
Twine or rope strong enough to hold together several branches
Tips for Sourcing Materials Required for Shelter Building
Sourcing resources that are suitable for building a shelter is very important. Here is your guide for building and finding the right materials:
You will need several large sticks or strong branches that can be cut into portions that are uniform and about three feet long
Source a large assortment of branches that have healthy leaves - some of the best lining is from pine trees
Select a location that has a solid y-shaped tree and doesn't require much transportation of materials to your shelter

Having to move large amounts of materials can be time-consuming and waste precious energy

Choose a relatively flat location and clear out any debris before constructing the spine of your shelter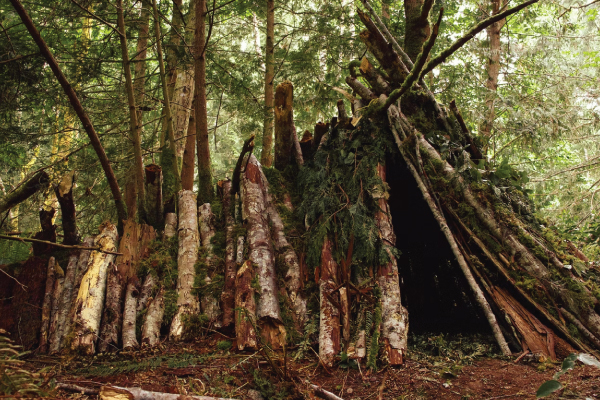 Constructing Your Shelter
Keep it simple and use these steps to create a strong and sturdy shelter:
The underlying backbone or spine of your shelter should be as simple as possible and consist of two fundamental points, the Y-shaped tree, and a makeshift tripod
Band together several long branches or trees to create a strong tripod that sits directly across from the Y-shaped tree you have selected
Place a sturdy tree or branch between your tripod and Y-shaped tree to create the spine of your shelter
Once the spine of your shelter is completed, you can begin building its walls or lining:
Next, line the spine of your shelter with the 3-foot branches you sourced earlier to create the ribs or walls of the shelter

Ensure that the walls are layered downward enough that it blocks the elements and can encourage rain or snow to fall downwards off the shelter rather than inside

Stack leaves, pine, or other debris along the bottom of the ribs, building upwards
Now that you have created a basic shelter, make a simple fire that can keep you warm and last throughout the night.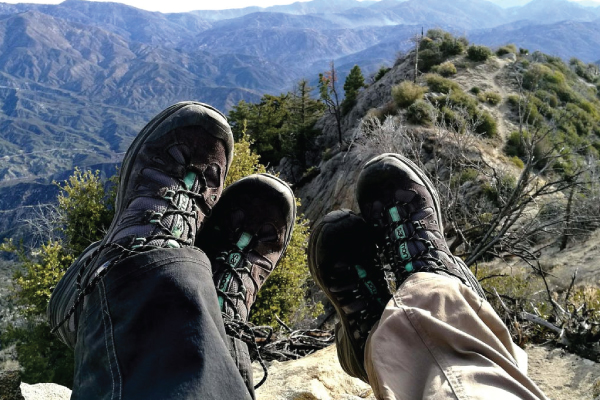 Wilderness Travel and Shelter Building with Overwatch and Rescue
Outdoor adventure and wilderness travel come with many risks, and even the most experienced woods person should take every step necessary to ensure their safety out in nature.
FocusPoint International is now offering an all-encompassing and life-changing emergency assistance plan for every global traveler and those that like to get outdoors and be active. Building on the fundamentals of FPI's flagship
CAP Travel Medical and Security Assistance Plan
, the
Global Overwatch and Rescue (O&R) Plan
responds to everything from common incidents associated with recreational activities, vehicle, motorcycle, and even snowmobile accidents, to the many hazards of adventure travel in the world's most remote destinations.
O&R is an emergency assistance plan that includes unlimited on-demand advice, Satellite Emergency Notification Device (SEND)/GPS monitoring, Search and Rescue (SAR) escalation, and fully-funded assistance, including evacuations from the point of incident, or a treating facility for those that become hospitalized due to injury or illness, to include COVID-19, and/or security incidents that impact customers during a qualifying event or period of travel.
O&R also includes a robust technology platform that integrates with 3rd party Internet of Things (IoT) and Satellite Emergency Notification Devices (SEND), allowing for seamless tracking and alert notifications to streamline the escalation to emergency response services if and when needed.
Find peace of mind knowing that FocusPoint International's Global Overwatch and Rescue Plan is there when you need it most.