Travel and Leisure
See What is Trending In The World of Travel and Leisure
Travel Risk Management & Crisis Response
Crown Land Camping Tips for Visiting Canada's Most Remote Territories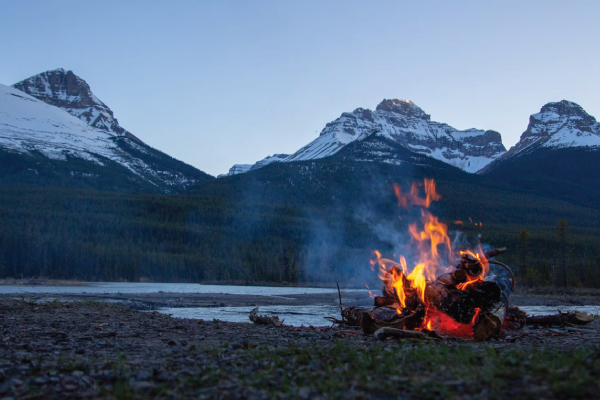 Crown Land Camping – A Unique Way to Experience Canada
Crown land camping in Canada is likely the best way to experience outdoor adventure travel when visiting the Great White North. Much of Canada is covered in Crown land, which is federally owned by the Canadian government. American tourists can visit Crown land to camp for a relatively small fee, making it an affordable option for those who love outdoor travel. Canada is a beautiful place to discover. Americans road-tripping this spring and summer will be overwhelmed with the number of camping options that offer hiking, camping, fishing, and so much more.
Crown land is perfect for adventure travel and is quite affordable for budget-conscious Americans. Adventure tourism in Canada is plentiful, and Americans will have no shortage of remote camping and hiking options in places like British Columbia, Alberta, and Ontario. Experience the best outdoor adventure travel with Crown land camping in Canada. Get ready to explore the great outdoors in Canada in ways you never thought possible.
Crown Land Camping and Remote Outdoor Adventure Tips
Remote camping is a great way to get up close and personal with nature. Of course, camping in Canada comes with risk, so ensure you are properly prepared to take on each challenge. Use these tips and make the most of your next camping adventure when visiting Canada.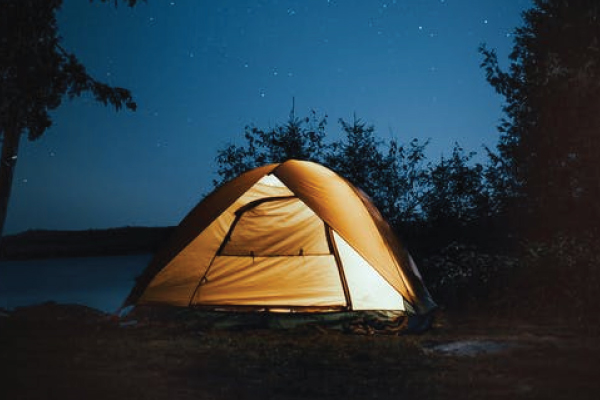 Do Your Research and Select the Right Campsite
While Crown land camping might seem like you can set up camp anywhere you like, there are some important rules regarding how and where you go. Certain portions of Crown land are designated as appropriate for camping and have access to drinking water. In Ontario, for example, the Ministry of Natural Resources and Forestry details restrictions in
their atlas
, designed to help guide campers in their journey.
Some sites may have restrictions regarding all-terrain vehicles and RVs, potentially restricting your movements during your trip. Whether you are visiting Ontario, Quebec, British Columbia, or Alberta, research and ensure that you are following all guidelines.
The Rules of Crown Land Camping in Canada
Non-Canadian residents need to obtain a permit before heading out into Crown land territory. Many service locations in each province sell these permits, which document where you are going, and can be used to locate you in an emergency. All campers are limited to 21 days and must fill out necessary paperwork online before their camping trip.
There are also a number of rules regarding fires and fishing that every visitor should know. While the site might be open for camping, a campfire might not be permitted, complicating your options for cooking food. The Canadian government may restrict campfires altogether due to dry weather conditions during the summer months, forcing campers to use propane stoves or other alternatives. Fishing licenses are also required for any fishing activity in Canada. There are a number of limits and restrictions regarding fishing as well, and visitors must abide by all rules or face a hefty fine.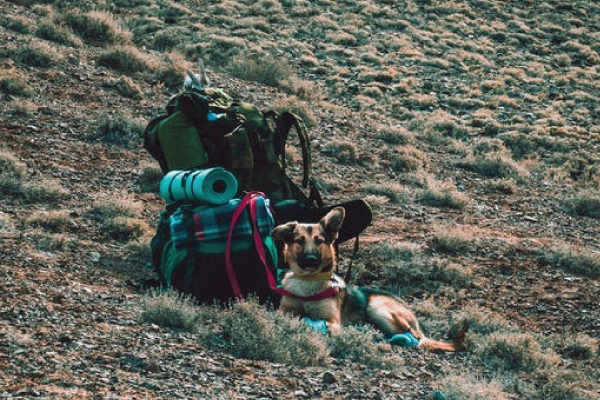 How Prepared You Are for a Remote Camping Experience
While Crown land camping offers a unique way to see Canada, it isn't suitable for everyone. Many campsites are not accessible by car, RV, or ATV and require a significant hike. A long walk through the woods while carrying food, water, and camping equipment can be incredibly challenging for those who aren't properly prepared.
Consider taking on a smaller hike beforehand and ensure that you are physically able to make the trek.
Crown Land Camping in Canada with Caution
Crown land is not maintained and does not have facilities for campers. Without energy sources or drinking faucets, campers must come well prepared for their trip.
If poor weather suddenly hits your campsite or your cellphone runs out of power, a remote camping trip can quickly turn dangerous. Those new to camping should exercise extreme caution and consider bringing along a more experienced camper to help navigate any possible complications.
Crown Land Camping and Treating Nature with Respect
It's incredibly important to treat your campsite with the utmost respect. Getting close to nature means treating it like you would treat your own home. Leave absolutely nothing behind. That means you must thoroughly clean your campsite and leave it exactly how you found it, taking home any garbage you create. Additionally, if you see any trash left behind from fellow campers, do nature a favor and clean it up.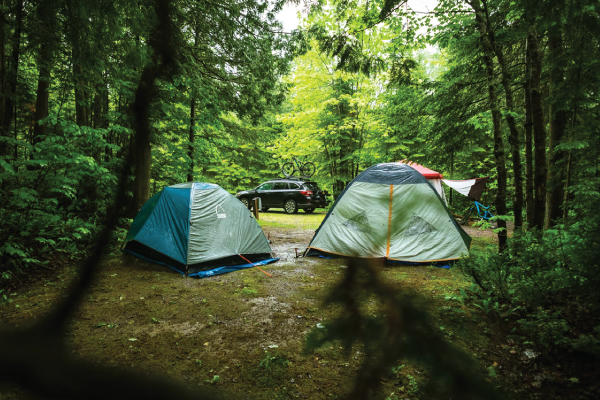 Crown Land Camping Alongside Overwatch & Rescue
For anyone looking to experience Crown land camping for the first time, or are a veteran of remote camping, ensure your safety with the game-changing Overwatch & Rescue Plan.
FocusPoint International
is now offering an all-encompassing and life-changing emergency assistance plan for every global traveler and those that like to get outdoors and be active. Building on the fundamentals of FPI's flagship
CAP Travel Medical and Security Assistance Plan
, the
Global Overwatch and Rescue (O&R) Plan
responds to everything from common incidents associated with recreational activities, vehicle, motorcycle, and even snowmobile accidents, to the many hazards of adventure travel in the world's most remote destinations.
O&R is an emergency assistance plan that includes unlimited on-demand advice, Satellite Emergency Notification Device (SEND) / GPS monitoring, Search and Rescue (SAR) escalation, and fully-funded assistance, including evacuations from the point of incident or a treating facility for those that become hospitalized due to injury or illness, to include COVID-19, and/or security incidents that impact customers during a qualifying event or period of travel.
O&R also includes a robust technology platform that integrates with 3rd party Internet of Things (IoT) and Satellite Emergency Notification Devices (SEND), allowing for seamless tracking and alert notifications to streamline the escalation to emergency response services if and when needed.
Find peace of mind knowing that FocusPoint International's Global Overwatch and Rescue Plan is there when you need it most.