Travel and Leisure
See What is Trending In The World of Travel and Leisure
Travel Risk Management & Crisis Response
Travel to Thailand for Spectacular Scuba Diving and Spearfishing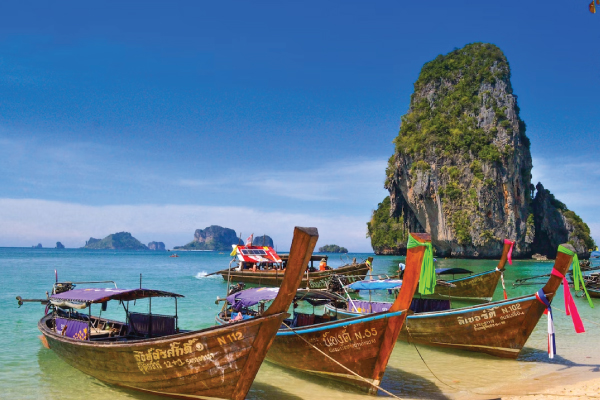 Travel to Thailand this season and experience adventure travel like you never thought possible. Thailand tourism allows
adventure travelers
the opportunity to dive amongst some of the world's most amazing aquatic wildlife. The gulf of Thailand feels like it has been left untouched by humankind, with stunning reefs, crystal clear waters, and some of the world's most beautiful beaches.
Paradise awaits those who love to swim and fish in Thailand. The waters surrounding the country are truly stunning and offer a laid-back lifestyle perfect for those looking to get away from it all. Enjoy resorts, local marine life, and test your skills with spearfishing that is sure to delight any outdoor adventure traveler.
Travel to Thailand for Scuba Diving
Scuba diving in Thailand might just be a paradise for outdoor travel enthusiasts. Nothing quite compares to how clear the waters are throughout Thailand. The country is no stranger to visitors, garnering attention from divers worldwide.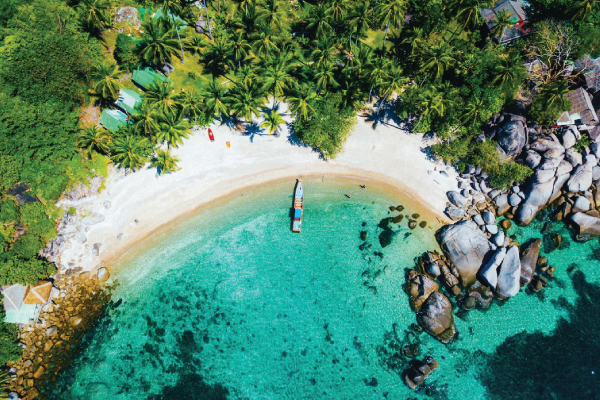 Koh Tao is a small island located on the eastern end of the gulf of Thailand and is a world-class diving site ready to be discovered. Explore coral reefs, make friends with exotic fish and stingrays, and visit a number of shipwrecks. The pristine crystal-clear waters of Koh Tao have to be seen to be believed and offer a close-up view of exotic schools of fish. Take a ferry from the coast of Chumphon or Surat Thani and stay for a while, as the island is home to several resorts, restaurants, and even a few nightclubs.
The Similan Islands have gained a reputation for dazzling visitors. World-class scuba diving and snorkeling await, and the whale sharks don't mind friendly visitors. With waters so clear you can make out the fine details of coral reefs and exotic fish, the Similan Islands should be a bucket list destination for those who love diving and the great outdoors. The sandy white beaches are perfect for lounging on, while the waters are so crystal clear that you can even dive at night.
Just off the coast of Thailand are the Andaman and Nicobar Islands, a union territory of India. These islands are home to tropical rainforests and coral reefs with exotic marine life, including sharks and sting rays. Here there are an overwhelming number of diving spots to choose from, including shipwrecks ready to be explored and eels to swim alongside. In fact, there is so much to discover that you might end up exploring dive sights that rarely, if ever, are visited by humans.
Scuba dive in Pattaya and experience this world-famous site for yourself. Explore shipwrecks that take visitors through incredible coral reefs with amazing marine life. Dive alongside a bale of sea turtles or get a glimpse of exotic sharks and stingrays.
Visiting Koh Lipe is akin to stepping into a postcard with white sandy beaches and turquoise waters that are truly hard to believe. This stunning destination off the coast of Penang is picture-perfect in many ways, and the diving is truly top-notch. Explore coral reefs and the depths of the ocean as you swim alongside wild dolphins and seahorses.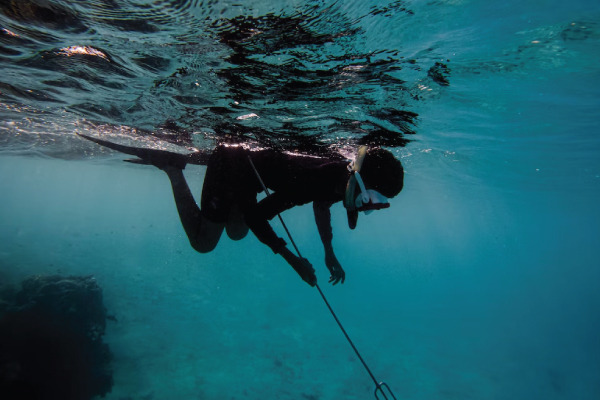 Travel to Thailand for Deep Sea Spearfishing
Spearfishing has become increasingly popular throughout Thailand as both locals and tourists look for their biggest "catch." It's important to remember that spearfishing with scuba gear is illegal in Thailand, but you are allowed to spearfish if you are freediving. This means you can only spearfish while holding your breath. There are also a number of protected waters throughout the country, and visitors must pay careful attention to where they are diving. Local law enforcement might sometimes overlook locals fishing on protected waters, but that doesn't mean tourists should fish in these areas.
The art of spearfishing in Thailand teaches both precision and patience and calls for strong swimming abilities. Spearfishing is legal along most shorelines, except for the country's national parks and nature reserves, where it is strictly prohibited. Practice your skills before heading out for deep-sea spearfishing, and consult with the locals to ensure you are compliant with any laws or restrictions. There are fish and wildlife that are illegal to catch. The rule of thumb is to avoid catching any sharks or colorful reef fish. Stick to chasing down snappers, barracudas, mackerel, and tuna.
Phuket is considered one of the best places in Thailand to spearfish and is a great hub for visitors as it often has gear available at local shops. Local tour guides can inform you which areas are suitable for spearfishing, and help you stay away from protected lands. The small town of Krabi is also no stranger to visitors and is terrific for scuba diving and snorkeling.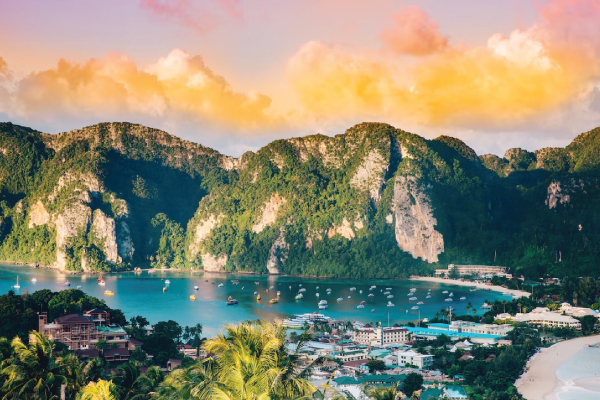 Travel to Thailand and Find Peace of Mind with Overwatch & Rescue
The simple truth is that many traditional travel insurance policies remain limited for those who love watersports, fishing, and scuba diving, especially when visiting remote islands in Thailand. Only one travel plan is capable of addressing high-risk activities such as freediving, scuba diving, and spearfishing, with a range of travel benefits intended to ensure your safety no matter where you are in the world.
FocusPoint International offers an all-encompassing and life-changing emergency assistance plan for every global traveler and those that like to get outdoors and be active. Building on the fundamentals of FPI's flagship
CAP Tripside Assistance Plan
, the global
Overwatch and Rescue (O&R)
plan responds to everything from common incidents associated with recreational activities, vehicle, motorcycle, and snowmobile accidents, to the many hazards of adventure travel in the world's most remote destinations.
O&R is an emergency assistance plan that includes unlimited on-demand advice, Satellite Emergency Notification Device (SEND)/GPS monitoring, Search and Rescue (SAR) escalation, and fully-funded assistance, including evacuations from the point of incident or a treating facility for those that become hospitalized due to injury or illness, to include COVID-19, and/or security incidents that impact customers during a qualifying event or period of travel.
O&R also includes a robust technology platform that integrates with 3rd party Internet of Things (IoT) and Satellite Emergency Notification Devices (SEND), allowing for seamless tracking and alert notifications to streamline the escalation to emergency response services if and when needed.
Find peace of mind knowing that FocusPoint International's global Overwatch and Rescue plan is there when you need it most.