Travel and Leisure
See What is Trending In The World of Travel and Leisure
Travel Risk Management & Crisis Response
Corners of the World That Feel Like the Pandemic Never Happened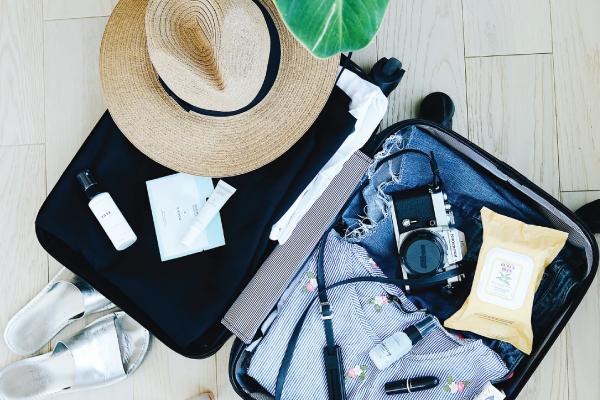 Escape from the Pandemic with These Top Travel Destinations
Many luxury travelers are eagerly awaiting waiting to see tourism and travel return to normalcy. While many continue to travel, ongoing restrictions can make luxury travel difficult, dampening the mood for vacationers. Fortunately, there are some places that feel like the pandemic never happened at all. Consider these hidden gems and well-kept secret destinations that make it feel like you went back in time.
There truly are some corners of the world that are an escape from everyday life. Popular travel destinations with large crowds don't have the same appeal as they once did. Locations with mass amounts of space are a great way to escape the pandemic and embrace the great outdoors.
The Bright Lights of Reykjavik, Iceland
Whether it be the culture or the government's incredible response, there are a few places in the world where life feels normal. Countries like Iceland have had great success managing COVID-19 cases entering into the country.
As for entry requirements, travelers entering the country Iceland are subject to two tests. However, they can skip the required quarantine if they can present medical documents that prove they are either vaccinated or have already recovered from COVID. For vacationers who don't have these medical documents, the quarantine period ends upon a negative test result.
Once a traveler satisfies the country's requirements, they are free to explore the capital of Reykjavik, where it feels like the pandemic never happened. Bars, clubs, and music venues are all running at normal capacity, and case numbers remain incredibly low.
Iceland also offers some of the most incredible outdoor adventure and luxury camping options for those who don't yet wish to mingle with crowds. Take on "glamping" and rent a fully loaded all-terrain vehicle that can explore the mountainsides along the Ring Road. The country offers some of the world's most stunning visuals, natural waterfalls, and tranquil lagoons that reflect nature's beauty.
Luxury travel options continue to evolve, and Iceland is shaping up to be a paradise that feels like it is entirely COVID-free.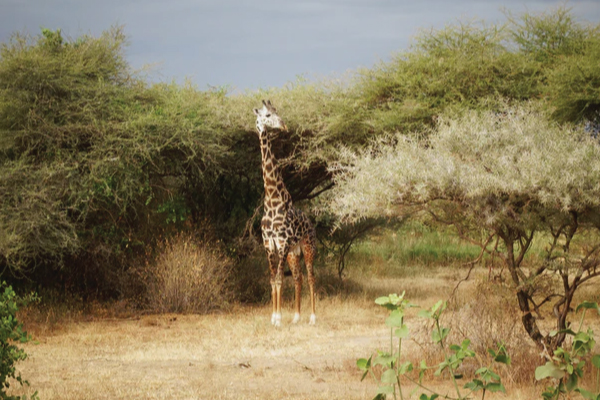 Experience Nature and Wildlife in Dar es Salaam, Tanzania
See first-hand the incredible beauty and wildlife of East Africa by visiting Tanzania. Dar es Salaam has emerged as a location where the pandemic hasn't harmed day-to-day life and could be your perfect luxury travel destination. Here, tourists can escape quarantine restrictions and be greeted with incredible hospitality and luxury offerings, including private tours and safaris in the Serengeti.
Many resorts, hotels, and other amenities are eagerly awaiting the return to traditional levels of tourism, shifting their offerings to include more outdoor adventures and accommodations. The federal government of Tanzania conducts a simple screening of passengers entering the country.
Here you can live the life of a king or queen, go on extended explorations and see some of the world's most incredible wildlife. There are even luxury glamping options for a truly unique experience that gives a snapshot of Tanzania's rich culture and tradition. Today, travel agencies are as flexible as ever, with affordable luxury offerings.
The Never-Ending Party in Cancun, Mexico
Cancun, Mexico, has been unofficially deemed as being permanently on spring break. Currently, there are no travel restrictions or required quarantines. Many North Americans have caught on that this destination is back to business as usual, just one short year after the pandemic began.
Sandy beaches, crystal clear waters, and your favorite mixed drink are just a short flight away. Cancun has reportedly been busy catering to the thousands of North Americans who have successfully taken part in luxury vacations complete with full-capacity bars and nightclubs. Here, luxury travelers experience a place that feels like the pandemic never happened.
EU Travel: 'Vaccine Passports' Can't Be Requirement For Travel, Says EU (forbes.com)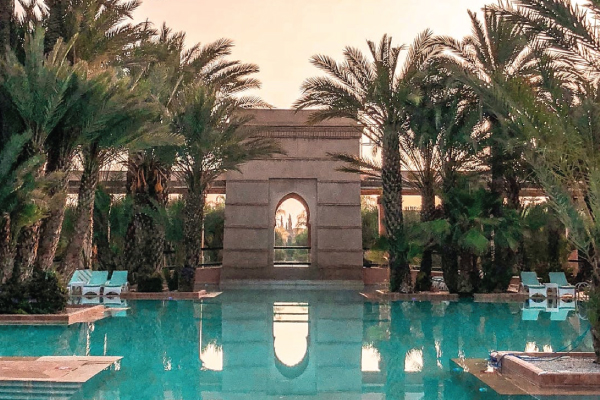 Experience Luxury Travel Alongside CAP™
Luxury travel
still comes with inherent risks, with or without the pandemic. Stay prepared for absolutely anything when you consider these travel destinations.
Keep in mind that even the most high-end luxury credit cards may only cover medically necessary transportation to the nearest medical facility should a medical emergency occur. CAP™ goes far beyond these offerings and can bring you back to a hospital of your choice, close to home.
Travelers should know that FocusPoint's CAP Travel Medical and Security Assistance Plan comes standard with a robust mobile app that includes destination-based health, safety, and security intelligence, COVID-19 specific information, a one-touch assistance button, and much, much more. CAP™ plans include unlimited 24/7 advice for a long list of travel mishaps often overlooked by traditional
travel insurance
. CAP™ plans also provide a fully-funded response to incidents of riots, strikes, and civil commotion, natural disasters, with medical evacuation to a home hospital of choice, should you suffer from a medical mishap resulting in hospitalization.