Pandemic Workplace Management Services
Monitor, Manage and Communicate with Employees and Partners in Your Supply Chain Via Our Pandemic Application Management App (PAM™)
COVID-19 Planning, Access Control & Health Screening for Businesses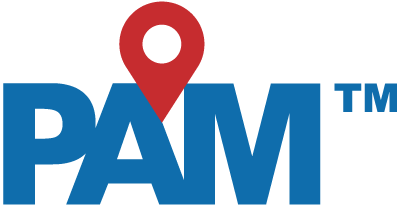 Enhance Your Workplace Pandemic Preparedness Plan and Fulfill Your Corporate Duty of Care Responsibilities With PAM™
PAM™ enables both employers and employees to jointly manage a healthy and safe working environment, allowing for revenue continuity while being mindful of the community and vulnerable populations.
Get a Quote
PAM™ Protects and Empowers Employees and Employers Alike
Pandemic Application Management Benefits for Employers
Stay connected with employees to promote productivity, health and well-being.
Management dashboard
Mass notification system
Custom alerting functionality
Community-based health, safety & security alerts and advisories
In app messaging
Geofence capabilities
Visibility analysis
Reporting & auditing features
HIPPA & PIPEDA compliant
Get a Quote
Pandemic Application Management Benefits for Employees
Facilitates awareness through community-based health, safety and security alerts. Provides connectivity to employers and the ability to seek assistance when it matters most.
Community-based health, safety & security alerts and advisories
Country risk ratings and travel risk intelligence
Health & welfare check-in functionality
In app messaging
On-demand assistance button
Personal device management & enhanced privacy standards
Get a Quote